We have a wonderful community! These are the donations received from our children, parents and carers for our local food bank - thank you to everyone who donated!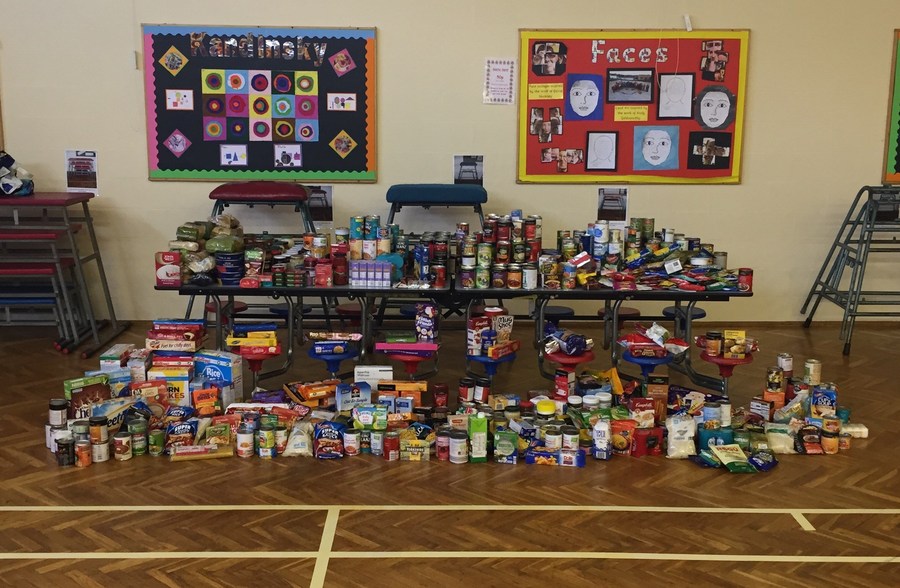 *** Important dates coming up ***
(Click underlined words for more information)
Thursday 18th December - Christmas Celebrations
FRIDAY 19TH DECEMBER - SCHOOL CLOSES TO PUPILS 3.25PM
MONDAY 5TH JANUARY - SCHOOL REOPENS TO PUPILS 8.45AM
***
Have a listen to our school song titled, 'All Together'!
Our competition winners recorded this in December 2013.

Click here for access to our Brunswick Blog with news and information straight from the classrooms!
Our Live Twitter Feed......

Brunswick CPS @BrunswickS13
19 Dec Hope you all have a great Christmas and a Happy New Year! See you in 2015
19 Dec Good morning, it's the final school day of a very busy 2014!
18 Dec Lovely calendars by Y2! #christmas http://t.co/5rRJW1cc9p
17 Dec Christmas parties tomorrow! Please note it is not a non-uniform day #Christmas
16 Dec Look what one of our Y5 children has achieved! #BluePeter http://t.co/vqr7GK7m2H
15 Dec RT @SheffieldCU: @BrunswickS13 Huge congratulations to all your ambassadors! We look forward to hearing more about your club.