Summer Reading Challenge 2014
Mythical Maze
The Reading Agency and Libraries have announced their annual reading challenge - Mythical Maze!
For more information click here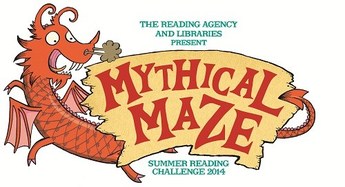 Summer Holidays
School Closes - Friday 18th July 2014
School Reopens - Wednesday 3rd September 2014
------
Have a listen to our new school song titled, 'All Together'! Our competition winners recorded this in December 2013.

Click here for access to our Brunswick Blog with news and information straight from the classrooms!
Our Live Twitter Feed......

Brunswick CPS @BrunswickS13
21 Jul RT @jayburghes: @BrunswickS13 http://t.co/PTgBN3cdYj #goodnewsstory
18 Jul That's the end of another year! Have a great summer, see you in September. Good luck to Y6 at their new schools!
17 Jul Y6 having a great time at their leavers ball, some very sharp dressers! Photos available tomorrow http://t.co/dRxxS2Nwql
17 Jul Sports Assembly this afternoon and 100% attendance wrist bands out today!
16 Jul RT @msynqt: @BrunswickS13 fantastic achievement! I'm totally biased, but Cha Cha was my star 😍😍
15 Jul Amazing performance of Grease by Y6 tonight, proud of every one of them! #Grease